About Dan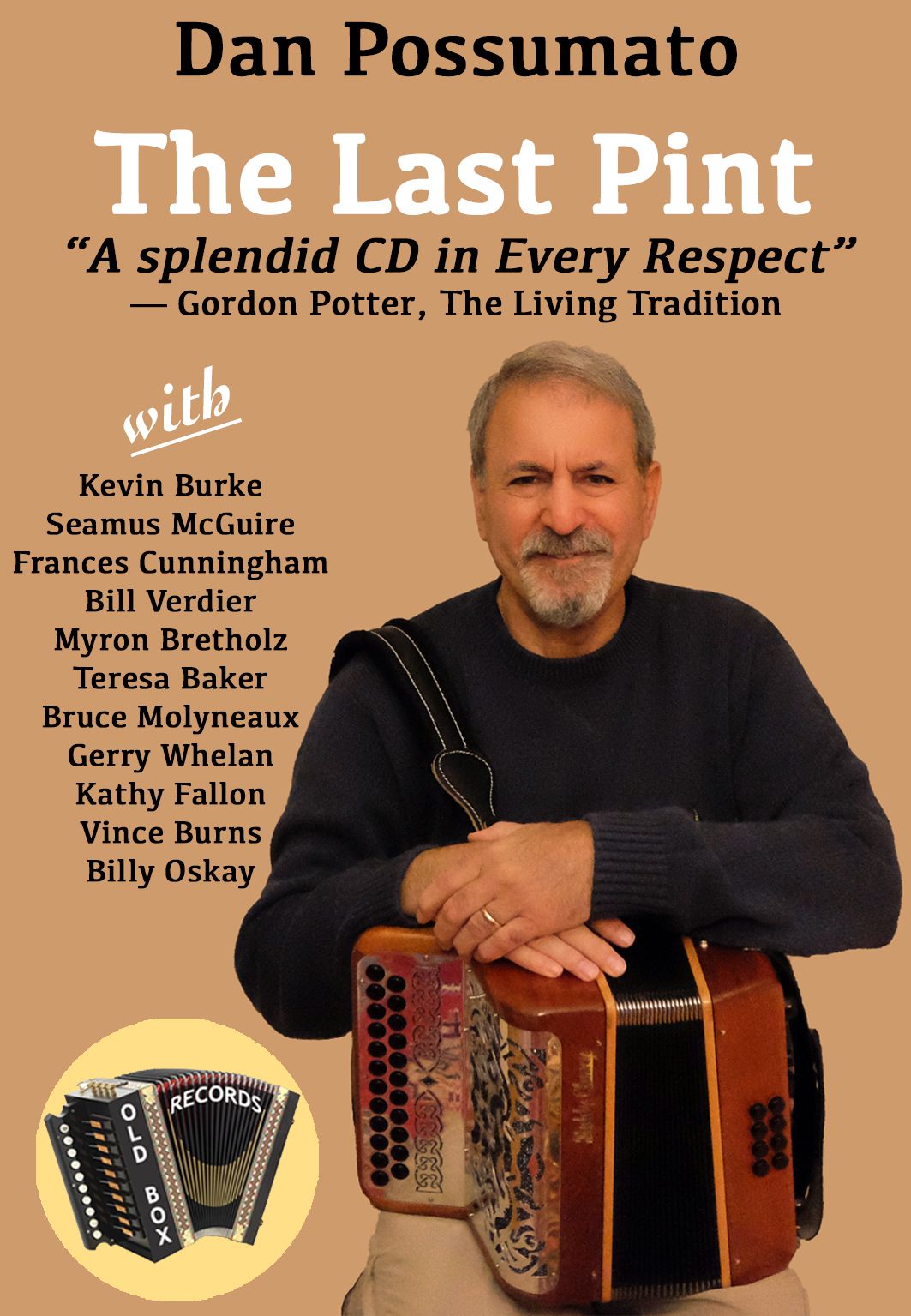 "Play the music, not the instrument!" -- Joe Cooley   

I was born a long time ago on St. Patrick's Day in Pittsburgh, Pennsylvania. I can clearly recollect my earliest birthday parties that featured harps and shamrocks on the cakes, going with my parents to watch the big parades downtown, and of course the Irish music that always filled the air. One year, I remember being much impressed by a float that had a ceili band seated on a flat bed truck, a jerry-rigged speaker system strapped on board. The crowd applauded loudly for them as they passed by, and I believe it was then that I first became interested in Irish traditional music.

In 1977 I bought the classic vinyl LP of Jackie Daly and Seamus Creagh, which for several days I played almost continuously. It prompted me to go out and buy my first melodeon off the shelf, a Hohner Black Dot Double Ray. I took one thirty-minute lesson from Terence Winch, the accomplished box player and writer who now lives in the Washington, DC area, but other than that I am mostly self-taught. Had Terence been less encouraging, I might have taken up needlepoint as a hobby. As it was I soon bought a one-row melodeon, which I learned to play in the old push and draw manner. Even today I only use one row at a time on the D/G button accordion that I also play.

I moved to Germany in the early 80's, and off and on I lived there for a total of fifteen years. During that time I was fortunate to hook up with several Irish musicians there who helped me progress in my playing, most notably the Cork fiddle player Imelda Morrison. I often traveled to Ireland for the fleadheanna and sessions, spending much time in both Clare and Galway. There is certainly great music played in the towns and villages of those two counties!

I moved to Anchorage, Alaska in 1997, and I was both surprised and delighted to find such a vibrant and first-class Irish music scene there. In 2007 I moved to Portland, Oregon, which has an even larger and more established Irish music community. I moved back to Pittsburgh in 2011 after 43 years away.  When you've been a Nomad all your life, it's a bit easier to pull up stakes. Being semi-retired now also helps, as does having a loving wife who will come with me to ensure I stay out of trouble! Ellen and I now live in Maine, and we are enjoying life up here in the north country very much.

I sincerely hope that you enjoy the music on this site!